Home
»
Specialty Fats Overview
Wilmar Specialty Fats Division offers a comprehensive range of Chocolate Fats, Confectionery Fats, Bakery Fats, Culinary Fats and Functional Fats to our customers. Our products are processed and manufactured from the finest raw materials to meet customers' needs and are delivered in more than 50 countries globally.
first
Commitment to Consistent Quality and Food Safety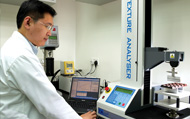 Our specialty fats facilities are equipped with fully automated manufacturing processes such as neutralisation, fractionation, interesterification, bleaching, deodourisation and packaging of specialty oils and fats.
Every step of the manufacturing process is carefully monitored by our well-trained production staff.
Stringent quality control and quality assurance procedures have been put in place to ensure our products meet both internal and external customers' expectations before any delivery takes place.
We are committed to product quality and food safety and have obtained international certifications such as ISO, HACCP, AIB as well as compliance to the strict requirements of Halal and Kosher standards.
Raw Material And Integrated Processing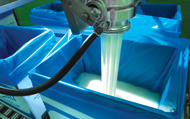 Our oil palm plantations are strategically located in the various regions of Sumatra, West Kalimantan and Central Kalimantan in Indonesia, and in the states of Sabah and Sarawak in Malaysia.
We are able to enjoy cost efficiencies arising from lowered manufacturing and logistics costs from our integrated processing plants that are designed and built close to one another and in close proximity to raw materials sources.
Within our plantations, we operate palm oil mills to process palm fruits from our own and surrounding plantations into crude palm oil and crude palm kernel oil. These intermediate products are supplied primarily to our specialised refineries where they are converted into specialty oils and fats.