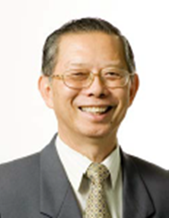 Independent Director
Mr Lim Siong Guan, 70, is a professor at the Lee Kuan Yew School of Public Policy at the National University of Singapore, a Senior Fellow of the Singapore Civil Service College, and Advisor to the Group Executive Committee of GIC, Singapore's sovereign wealth fund. He is a member of the Board of Trustees of the Singapore University of Technology and Design. He is also a member of the SwissRe Advisory Panel and the International Board of the stars, a Swiss not-for-profit organisation that promotes development of next generation leaders. He chairs the Board of Directors of Honour (Singapore), a charity that seeks to promote a culture of honour and honouring. In September 2017, Mr Lim was named the Institute of Policy Studies' fourth SR Nathan Fellow for the Study of Singapore.

Mr Lim was the Group President of GIC from 2007 to 2016 and a former Head of the Singapore Civil Service from 1999 to 2005. He was the first Principal Private Secretary to Singapore's founding Prime Minister, Mr Lee Kuan Yew, and was also the Permanent Secretary in the Ministries of Defence, Education, Finance, and the Prime Minister's Office. Mr Lim has chaired the Singapore Economic Development Board, the Inland Revenue Authority of Singapore, the Accounting and Corporate Regulatory Authority and, the Central Provident Fund Board. Mr Lim graduated with First Class Honours in Mechanical Engineering from the University of Adelaide and has a Postgraduate Diploma in Business Administration from the National University of Singapore.

Mr Lim was appointed to the Board on 1 January 2018.