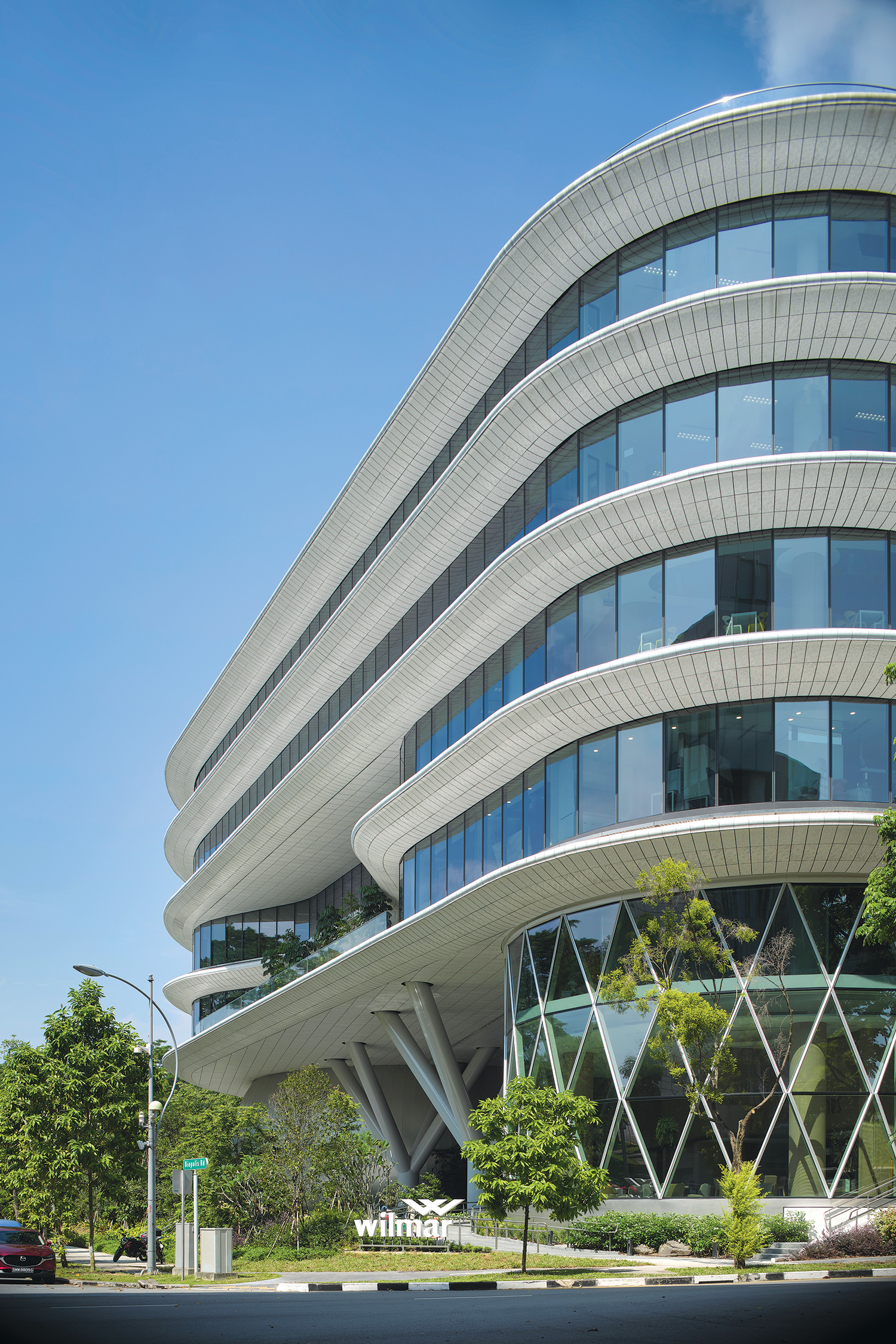 Wilmar International Global HQ is now at one-north
In May 2021, the Wilmar International Headquarters relocated to one-north in the Biopolis precinct, the R&D heart of Singapore. Nestled within lush greenery, the new office features amenities such as an extensive research laboratory, auditorium, a staff cafeteria, café, gym and a jogging track on the rooftop.
Designed by Eric Parry Architects, the building is organic in form and is characterised by tiered landscape terraces which provide a garden aspect to each office level. The building has achieved green mark gold plus for its energy usage and responds to its tropical climate with passive cooling effects through the continuous 2m projecting fins that adorn each office floor. Manufactured without harsh pollutants and 100% recyclable, the terracotta fins provide shade onto the façade reducing solar gain and glare whilst also protecting it from downpours. The landscape design promotes biological diversity of ecosystems, habitats and biomes and butterfly conservation has been encouraged through the enhancement of habitats and planting. The tree density of the site was increased by 70%.
The Wilmar HQ building won Silver in the Best Office Development category at the MIPIM Asia Awards 2021.